Forward emails to external address in Office365
This article will helps you.
1. Create a contact in Exchange Online
2. Configure email forwarding to external addresses in Exchange Online (Office365).
There are cases we have to forward a mailbox to an external address, e.g., gmail.com, yahoo.com, or other address that does not belong to your domain. For example, if you just want to forward all emails of an employee to an external address, you can use the "Mail Flow" feature in Exchange server. Let's see how it can be done.
Step1  Create Mail Contact
Open Exchange Admin Center and create a Mail Contact
Open Exchange Admin Center and select the mailbox you need to forward the email to an external address. Open properties of the mailbox.


Go to mailbox features and scroll down and click on View details under Mail Flow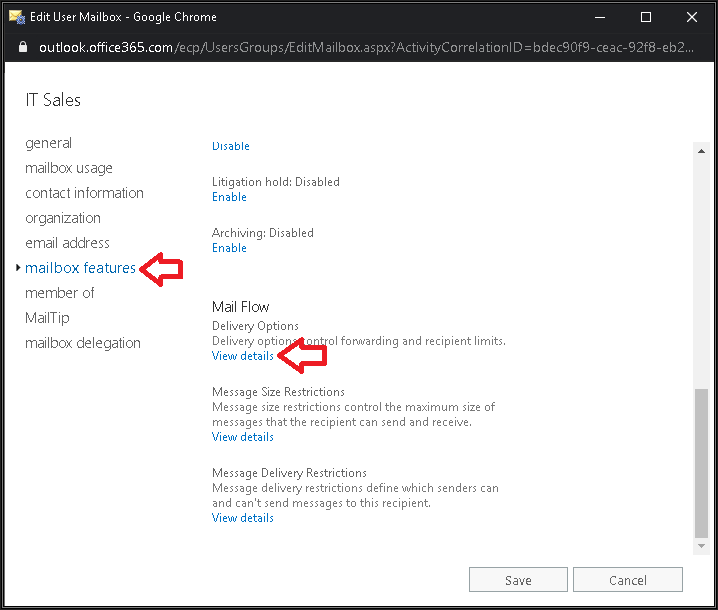 Tick Enable forwarding and click on Browse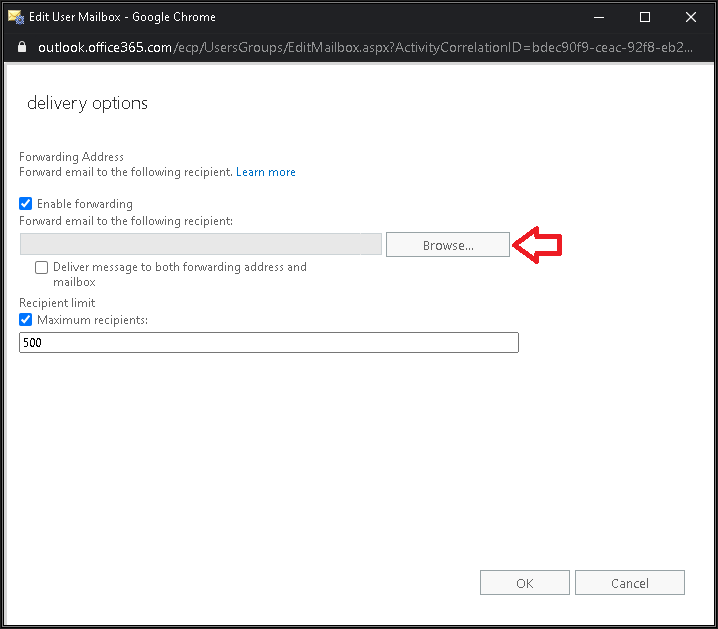 Select the newly created mail contact and click OK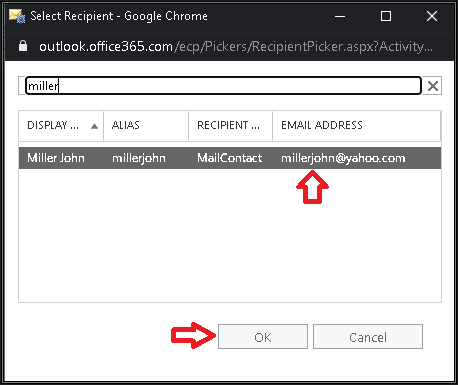 If you want to deliver emails to the mailbox as well please tick Deliver message to both forwarding address and mailbox. I.e., Email will be delivered to the mailbox, and one copy will be forwarded to the external address if you enable this.
Click OK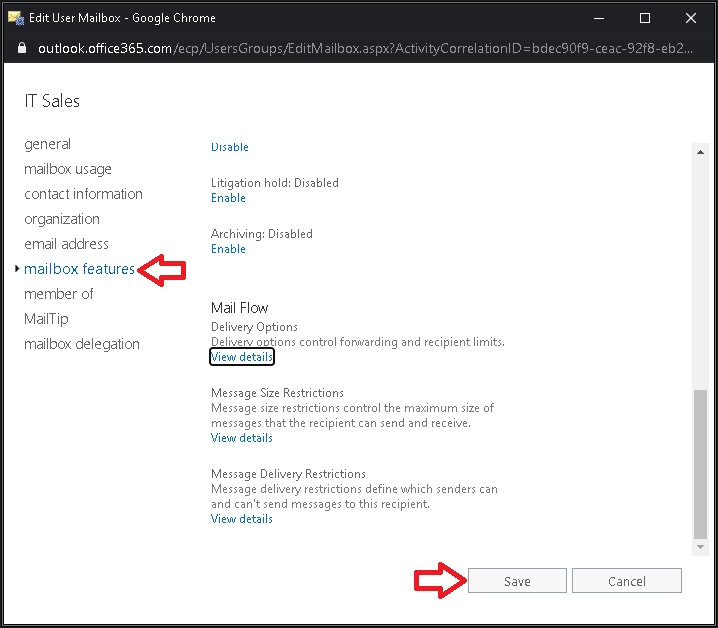 Email forwarding to external domains is blocked by default by Antispam. We have to create an Outbound policy to allow that particular mailbox to forward to external addresses.
Open https://protection.office.com/antispam  and click on Create an outbound policy. Source here.

Automatic forwarding should be enabled and specify the sender. I.e., the mailbox which forwards emails to an external address. Click Save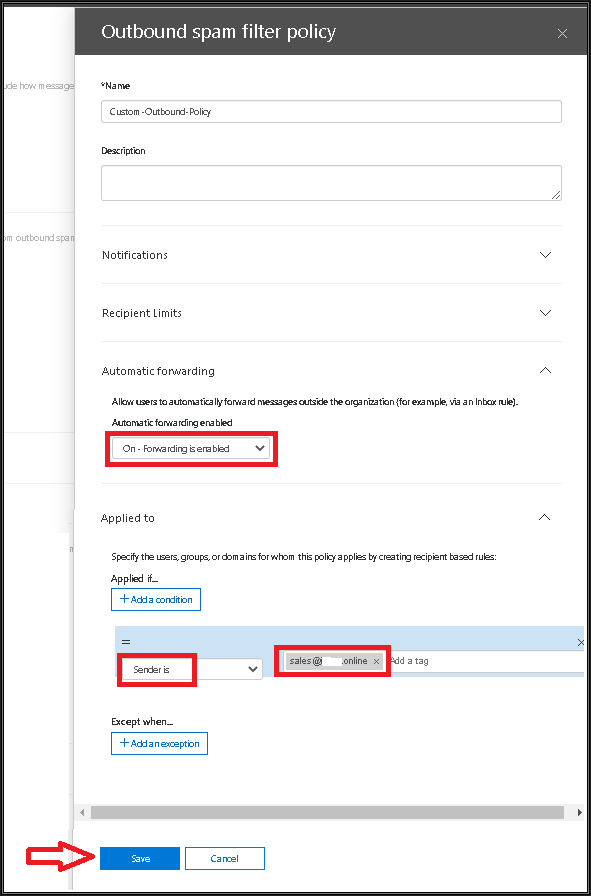 Mailbox forwarding to an external email address has now been set in Office365.